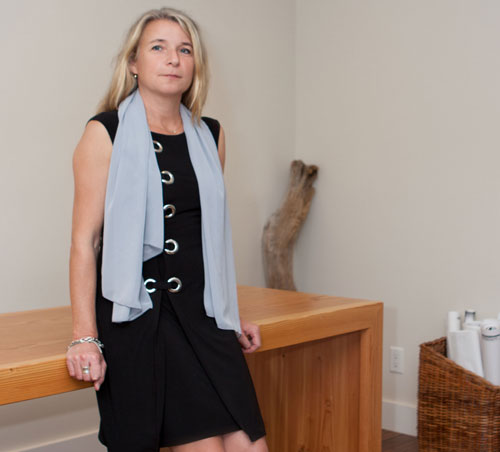 Katarina
Chief Financial Officer (CFO) and Project Administrator
Currently the Chief Financial Officer (CFO) and Project Administrator for Schreyer Construction. Daughter of a structural engineer whose constant drawing and designs influenced her appreciation for organization, space and design. In 1995, Katarina began her working career in Whistler as a Project Administrator with a new and developing Whistler construction company.
Educated at the Economic University, Faculty of Trade in Slovakia, where she received her "Engineer of Trades" academic degree. Her Master Thesis "Design of Commercial Interiors" in 1991 was her first step into the world of interior design.
Since 1995 (25 years) she holds the position of CFO and Project Administrator with Schreyer Construction.
Through her 25 years of exposure and work in the construction industry, she has gained an excellent understanding of the entire building process, from start to finish. Her passion is introducing clients to the Integrated Design Process (IDP) where a whole construction team plans and works together with the client to design a project in the most cost-effective way.
The more involved she became in the projects, the more her desire grew to improve and expand her skill set. In 2013 she received a Diploma in Interior Design from the Interior Design Institute in Vancouver. Clients from Asia, USA and Canada have benefited from her interior design concepts and consultations. Katarina specializes in creating or re-designing interior spaces from small to substantial renovations, and to new custom homes. When the opportunity arises she contributes to projects in this capacity.
Her work has garnered a number of awards: 2011 Georgie Award Finalist for Best Single Family Home and Best Kitchen, 2011 National SAM Award Finalist for New Custom Home, 2011 Highest Rated Built Green BC Home, 2013 Architectural Digest Finalist for Best Kitchen and 2013 Spark Finalist for Best Fireplace Design.
Katarina's work can be seen in the Luxury Home Canada Magazine (2012), Whistler Magazine (2013), Westcoast Homes and Design Magazine (2011) and BC Homes Magazine (2011).