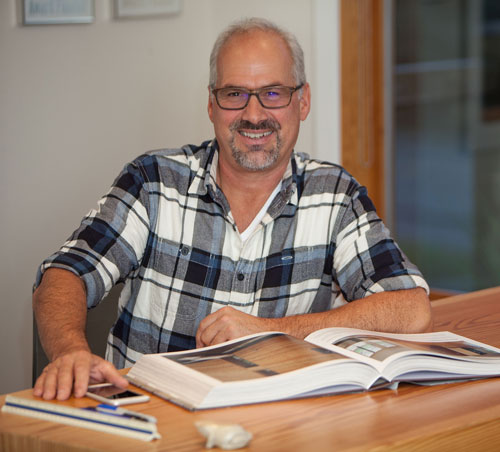 Axel
CEO/Founder of Schreyer Construction
CEO/Founder of Schreyer Construction oversees all aspects of company operations. He has a wealth of experience with new construction, technical renovations, home maintenance, home design, mechanical systems, home systems, green building, Passive house building, Net zero building, carpentry, building permit application, variance application, and can determine appropriate property use/limitations.
Axel has been in the industry since 1980 starting with an apprenticeship as a timber framer in Germany. Moving to Canada in 1983 starting as a carpenter in Victoria BC. gaining experience in West coast framing as well as learning on Log building projects on Vancouver Island. Axel moved to Whistler in 1990 to pursue his love of skiing and the interesting construction projects Whistler had to offer.
Axel also worked for the Blackcomb mountain building department performing a plethora of projects on the mountain and gaining experience in maintaining and operating larger commercial operations and buildings. This eventually led him to found Schreyer Construction ltd in 1995. Over the years his interest in building more healthy and energy efficient buildings increased and led to joining built green canada, as well as becoming a NRcan licensee to be able to build Energystar and energuide rated homes. More recently the passion for healthy quality and energy efficient homes moved him to build Passive and net zero type homes. Axel has also been on the board of directors of the CHBA sea to sky from 2006 to 2011 as well as being the president for 1 year from 2010 to 2011.